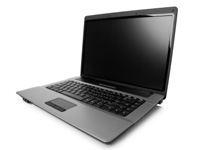 Laptop Repair and Service
Laptops are now as essential as cell phones. With the pricing of laptops falling, anyone can now afford to have one. Once you have a laptop you easily become addicted to the freedom of not having to remain at your home or office. With cool new features such as fingerprint and facial recognition and built in webcams who can resist? Very quickly people start to depend on their laptop to communicate with others and panic when the device does not work according to plan or worse breaks.
Regardless of what you paid for your laptop, certain hardware problems frequently occur with portable computing. The most common problems include: lost or damaged AC Adapters, missing keys on the keyboard, liquid spills in the laptop, problems with the hard drive, damage to the LCD screen, tight or loose hinges for the screen, damage to the DC power jacks, cracked plastics, CD/DVD/Blue Ray Players that no longer work, overheating issues and batteries not holding a charge after the second year.
FOUR EASY STEPS TO REPAIRING YOUR LAPTOP

DO NOT PANIC. Help is usually a phone call away to a friend, collogue or support specialist.
DO NOT TRY AND FIX THE PROBLEM YOURSELF. Listen to that little voice in the back of your head warning you. Mistakes cost more time and money to repair.
GET ORGANIZED. Know what information you need off of your laptop to continue working and plan your downtime.
CALL BEST TECH COMPUTER SERVICES.
In many instances we can extract files for you so that the computer can be left for repair. Ask about our same day service option: we do not charge more, we only require an appointment! If the problem is common, we may be able to have you working by end of business or overnight parts if necessary.
Do not be afraid to call us when your computer is under manufacturer's warranty or extended support plans: we can backup your data before your laptop is shipped off or a technician is dispatched to your home or office.
Backing up a hard drive does NOT violate your warranty and provides piece of mind!
Call us when your hard drive needs replacement. We may be able to transfer all programs and data from your old drive to your replacement drive if the problem is caught in advance. We also offer Data Recovery and Data Extraction if your hard drive does not work properly.

TWO COMMON LAPTOP SOLUTIONS THAT CAUSE MORE PROBLEMS
AC ADAPTER PROBLEMS
One of the worst things you can do is to purchase a generic AC Adapter and switch tips and or voltage. Too often the ends do not fit correctly causing people to force or wiggle the plug causing stress on the 1/16th of an inch solder connections holding the plug/jack in place. Make sure that you have a proper AC Adapter and not a one size fits all solution.
Best Tech Computer Services stocks the most common AC Adapters and if we do not have the item in stock, we can drop ship the item to your home or office within two business days (overnight if needed). All of our AC Adapters come with a 1yr warranty. The warranty is directly with our store and you will not ever have to call the manufacturer. We offer an in-store swap out service to minimize your downtime.
LIQUID SPILLS
Liquid Spills are the second worst problems with laptops because people are not sure what to do. Two areas of uncertainty haunt people: how much liquid has got into the machine and will it still work? Too often people will wait for an hour or two and then try and turn the machine on to see if it works. NO !!!
Best Tech Computer Services provides the following advice for liquid spills:
Turn off and unplug the computer immediately (if it is on) as water travels inside causing more damage.
Next, lay down a towel and turn the computer over leaving the unit open so that liquid will not touch the screen. Remove the battery and note if any liquid has made it down this far in the computer. If you see liquid around the battery this is bad news and bring it in immediately.
Small amounts of liquid will dry on its own, but using a fan or preferably heat will reduce drying time and minimize the chance of corrosion on the motherboard. By keeping the unit open and turned over one may limit damage to just the keyboard. Wait 12-24hrs before attempting to power the unit back on.
NOTE: Just because the computer works when you turn it on does not mean that the computer has not sustained damage. If you think that more than just a few small drops have entered your laptop, have Best Tech Computer Services or the nearest professional technician (NOT A RETAIL STORE) disassemble and examine the motherboard for signs of rust or corrosion. If damage is found, go to the store and have the technician show you or email a picture of the extent of the damage so that you may plan to backup your data and either replace the motherboard or purchase a new computer when this one starts to show signs of failure. Do not panic or replace the computer immediately.